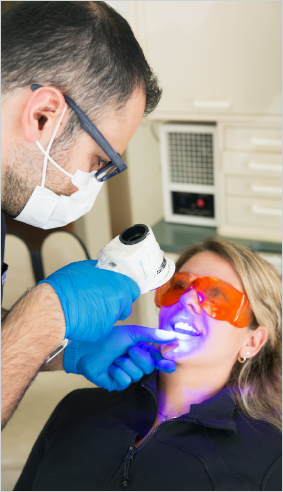 Dairy Lane Dental we use Velscope that assists in cancer screening.
Velscope helps us note the changes of the tissue surface. In the early stages of oral cancer it is often painless and the physical signs may not be obvious. Using Velscope, the blue light stimulates natural fluorescences in the soft tissues of the oral cavity and assists our professionals in identifying surface changes that otherwise is not visible to the naked eye.
Minimize your risk; talk to one of our team members to learn more.