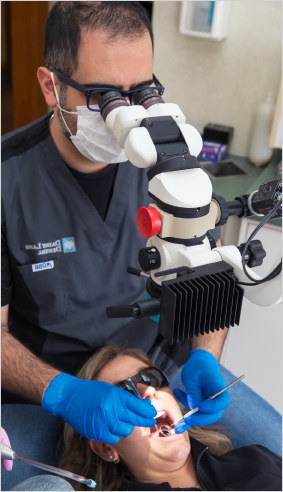 Root Canal treatment is a common prescription for abscessed teeth.
The benefit is to prevent further tooth loss and shifting. Abscessed teeth have infected tissue (pulp) in the centre. This causes pain and/or swelling. During Root Canal treatment, the tooth is opened and infected tissue removed. The space is then filled and the opening sealed.
A crown may be placed to protect the tooth.
A tooth that has had a Root Canal treatment has the potential to last a lifetime!