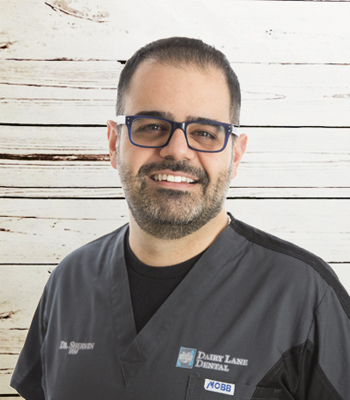 Dr. Shervin Rowshani
 HBSc, DDS, MBA

Dr. Shervin moved to Toronto in 2001 where he attended school and majored in pathology and microbiology. After graduating from the University Of Toronto's Faculty of Dentistry – where he was actively involved in student politics being a representative for the ODA and CDA – he began practicing dentistry in London, Exeter and the Kincardine area where he became quite involved in dentistry and the communities he lived in. During this time he developed a passion for all aspects of dentistry including paediatrics, anxiety reducing sedation techniques and surgery. Dr. Shervin moved to Muskoka in 2013 after purchasing Dairy Lane Dental, his first dental practice!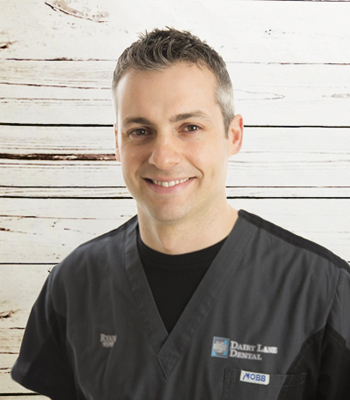 Ryan Worne, RRDH
RESTORATIVE DENTAL HYGIENIST
Ryan has been with Dairy Lane since 2001, first as CDA Level II and returning as a Registered Dental Hygienist in 2005 after graduating from Canadore College with honors. He perceives dental hygiene to be an integral and invaluable aspect of overall health. He takes pride in his work and enjoys providing dental hygiene care. He recently completed his training and obtained his certificate as Restorative Registered Dental Hygienist. When not in the office, Ryan enjoys the outdoors and spending time with his wife and kids.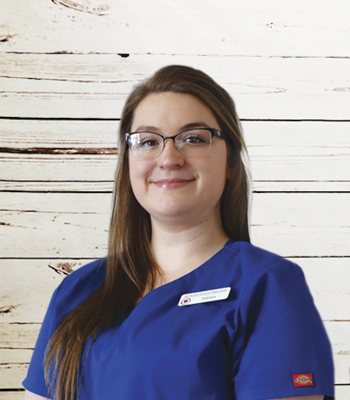 Emma Gray
DENTAL HYGIENIST
Emma has always dreamed of becoming a dental hygienist.
She was able to fulfill her childhood dream when she graduated with honours in dental hygiene from Algonquin College in 2017. She dedicates herself to her work to provide comprehensive patient-centered care and is proactive in helping her patients achieve optimal oral health. Emma continues to show her passion towards her profession by expanding her knowledge by completing continuing education courses and staying up to date with current research.
In her free time, Emma enjoys reading a good book, hiking the Muskoka trails, and spending time with family and friends.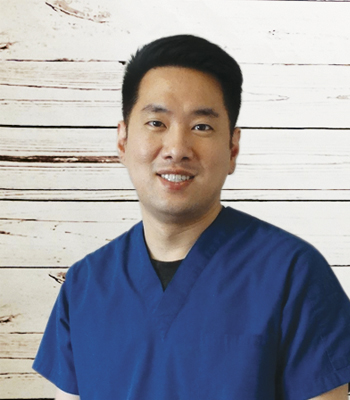 Ryan Lee
RESTORATIVE DENTAL HYGIENIST
After graduating a Bachelors of Science in dental hygiene in 2009, Ryan completed the Restorative Postgraduate Program with a specialization in orthodontics at George Brown in 2013. Ryan's interest to pursue a career that specializes in restorative originates from the excitement he finds in being a part of the change in an individual's smile. He enjoys being a part of their transformative journey to acquiring the smile that they have always wanted. Ryan has been part of Dairy Lane Dental since 2017. In his free time, Ryan enjoys traveling, snowboarding, and playing softball.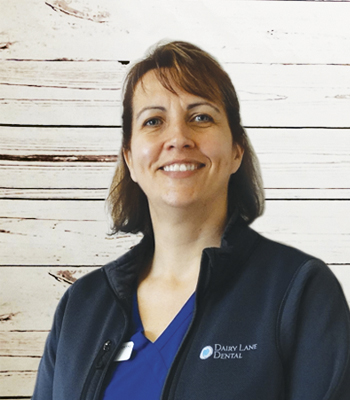 Stacey Long, RDH
DENTAL HYGIENIST
Stacey graduated from Cambrian College in 1996 and has been working as a registered dental hygienist for 22 years. She joined Dairy Lane in 2000 and is committed to continuing education and furthering her knowledge in dental hygiene. Stacey is mom to two beautiful daughters. She loves travelling with them and cheering them on at their sporting events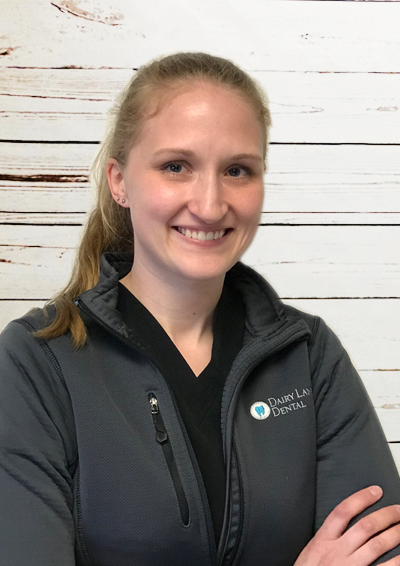 Lisa Griffiths, RDH
DENTAL HYGIENIST
Lisa grew up in the town of Magnetawan. After graduating high school, she attended the Dental Hygiene Program at Georgian College in Barrie graduating in 2010. Lisa began her dental career at Muskoka Family Dentistry in 2012, subsequently merging with Dairy Lane Dental. When she is not working at the dental office, Lisa can be found working on house renovations or spending time with her husband and children in the great outdoors.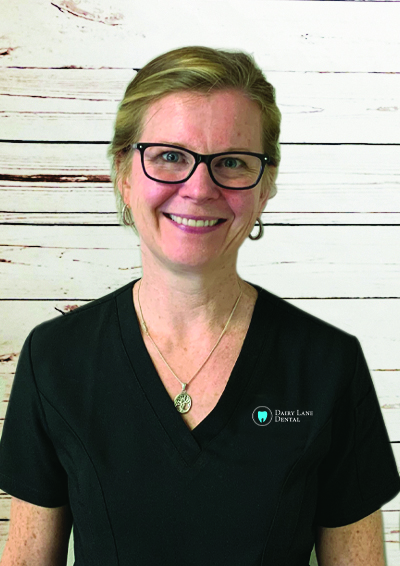 Denise Farnsworth, RDH
DENTAL HYGIENIST
Denise graduated with her diploma in dental hygiene from Cambrian College in Sudbury in 1993 and has practiced within the community for the past 26 years. In her spare time, she enjoys working out, particularly kick boxing, and snow shoeing with Gus the Beagle. Summertime is spent at the family cottage on Mary Lake or motorcycle trips with her husband of 25 years.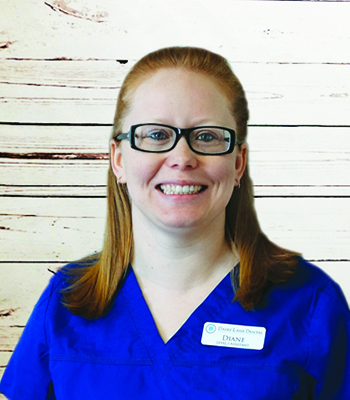 Diane Ballantine, CDA I
CERTIFIED DENTAL ASSISTANT
Diane joined our team in April 2014 as a dental assistant. She completed her training at Canadore College graduating in June 2003. She is a valuable asset to our team, she is very thorough in everything she does and takes great pride in every task she is given. Diane is active in the community volunteering with the Stisted fall fair, In her free time she can be found spending time with her daughter, family and friends enjoying the great outdoors.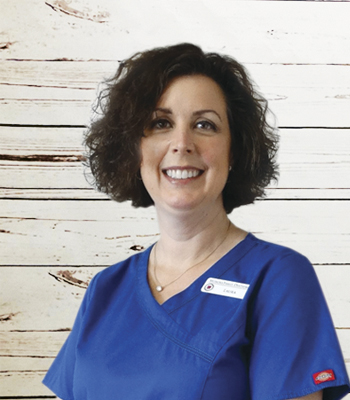 Laura Coleman
CERTIFIED DENTAL ASSISTANT LEVEL II

Laura is a familiar face at Muskoka Family Dentistry and now Dairy Lane Dental. She started working there Fridays after high school and full time after graduating from Fanshaw College in 1988 with extended training in PEI in 1992. Laura married the love of her life Jeffrey in 1992 and together have enjoyed raising their 2 children. Laura is an avid quilter and tries to add a little humour to everyday.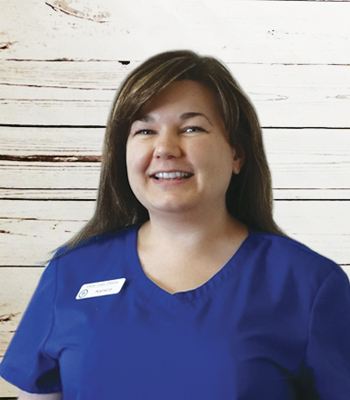 Natalie Gamble
CERTIFIED DENTAL ASSISTANT LEVEL II
Natalie grew up in Elliot Lake, Ontario. After high school, she moved to Thunder Bay where she entered the dental assisting program. In 1999, she graduated from Confederation College as a Certified Dental Assistant (Level 2). She made Muskoka her home in 2000 and has been working in the dental office for over 16 years. Her years of experience consist of chairside assisting as well as front desk and hygiene coordinator.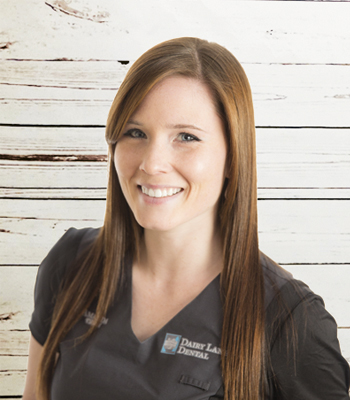 Amanda Dercatch, CDA
CERTIFIED DENTAL ASSISTANT LEVEL II
Amanda is CDA Level II who works directly with the dentist to provide care to our patients. She completed her training at Georgian College in 2012. It is her pleasure to make patients feel comfortable in the chair. On weekends Amanda enjoys competing in the sport of break away roping at rodeos across Ontario.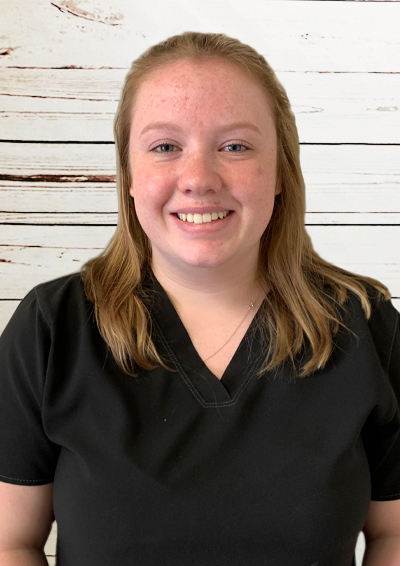 Taylor Maw, CDA
CERTIFIED DENTAL ASSISTANT LEVEL II
Taylor grew up in Huntsville graduating from Huntsville High School in 2018. After loving her high school co-op experience in a local dental office, she pursued the dream and enrolled in the dental assisting program at Georgian College in Barrie right after graduation. She completed her final month as a student placement in July 2019 at Dairy Lane Dental and became part of the team permanently immediately after. She graduated with honors in October 2019.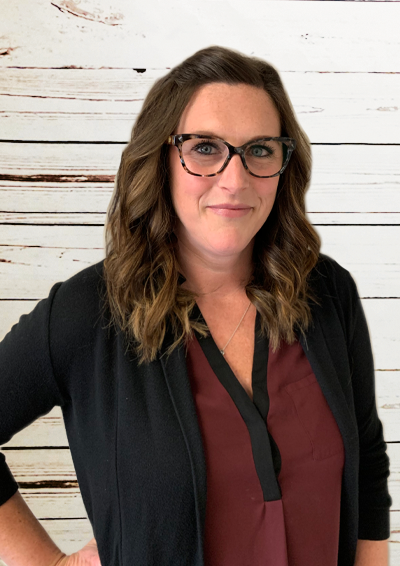 Karin Broadbent
PATIENT COORDINATOR
Karin graduated from the dental assisting program at George Brown College in 1998 and has been a patient/treatment coordinator for the past 14 years. With her experience, and knowledge of dentistry she is able to assist patients with billings, insurance and scheduling with ease. Karin joined Dairy Lane Dental in May 2019 and is dedicated to helping you with any questions or concerns you may have. When not working she loves to spend time with her husband and two children camping and enjoying Muskoka outdoor life.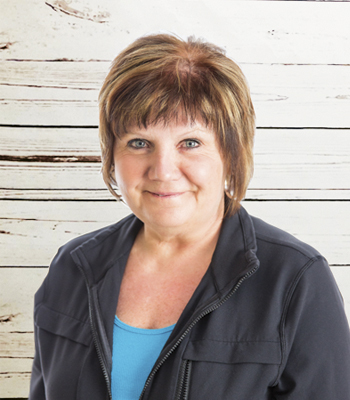 Cathy Terziano
OFFICE MANAGER
Cathy has been with the Dairy Lane team since January 2000. Her dedication guarantees Dairy Lane runs smoothly. With a growing office, someone needs to be on top of it all. She takes care of most schedule and financial coordination and is available for all questions regarding dental insurance concerns. In Cathy's spare time, she can be found enjoying Muskoka outdoor life, most preferably dockside with a good book.